Stains
At John Richardson & Son we pride ourselves on a quality range of Wood Stains and preservatives.
We offer:-
Wood Dye
Timber preservatives
Fence treatment & Preservatives
Decking treatment & Preservatives
Linseed Oils
Sovereign - SX70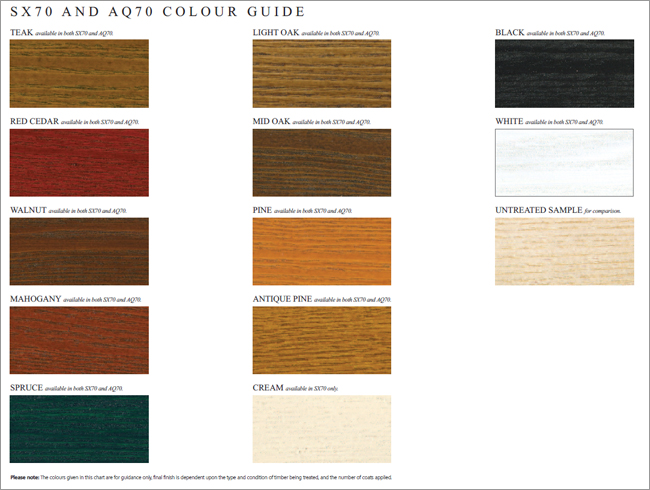 A high quality solvent based decorative and protective exterior quality woodstain, containing a flexible alkyd resin with water repellents that can also be used on internal timbers.
Suitable for most types of soft and hardwood to give a decorative wood finish which is tough, durable, flexible and water resistant in all types of situations.
Available in 2 sizes : 1 litre and 5 litres.
Colour Range:
Teak
Red Cedar
Walnut
Black
Mahogany
Pine
White
Spruce
Antique Pine
Mid Oak
Light Oak
The popular SX70 range of wood stains features solvent based colours and can be applied directly to bare timber as well as previously stained wood.
If applying wood stains to new joinery such as window frames and if the timber is non-durable softwood, you will need to first apply wood preservatives.
Please click on link for brochure: http://www.sovchem.co.uk/media/brochure/SX70.pdf