Ovoids
25kg Bag Briquettes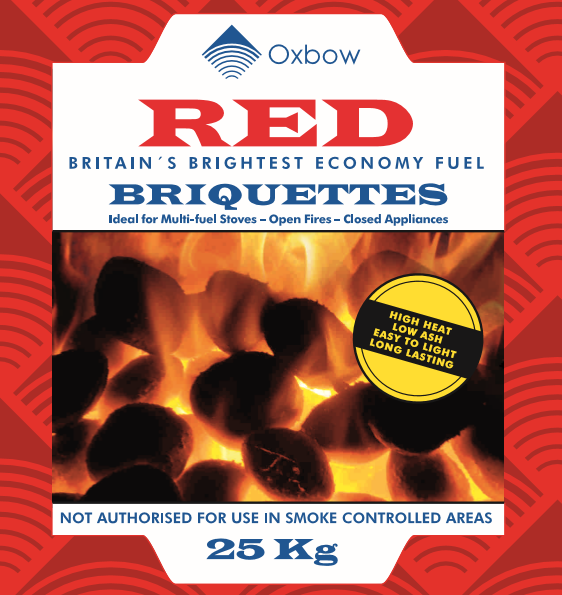 Produced to provide the market with as ecoonomical a fuel as possible, the price and the burning chracteristics of   RED have proved to be hugely popular.
 This is NOT a fuel which is approved by HETAS or for use in smoke control zones.
 However it would be a mistake to confuse its economical pricing with lack of performance. Once again this is a very   effect high heat, low ash ovoid that contains a small amount of traditional coal which helps assist with its easy   lighting nature and attractive flame pattern.
 For more information on this or any of our fuels, please call 01768 895000 or visit in store.